Apprenticeship Week – Spotlight on Callum Leech
Callum Leech has set the bar high for future apprentices. Discover why he chose an apprenticeship, what the best and worst things are about being an apprentice for ECS, and what his biggest achievement is so far.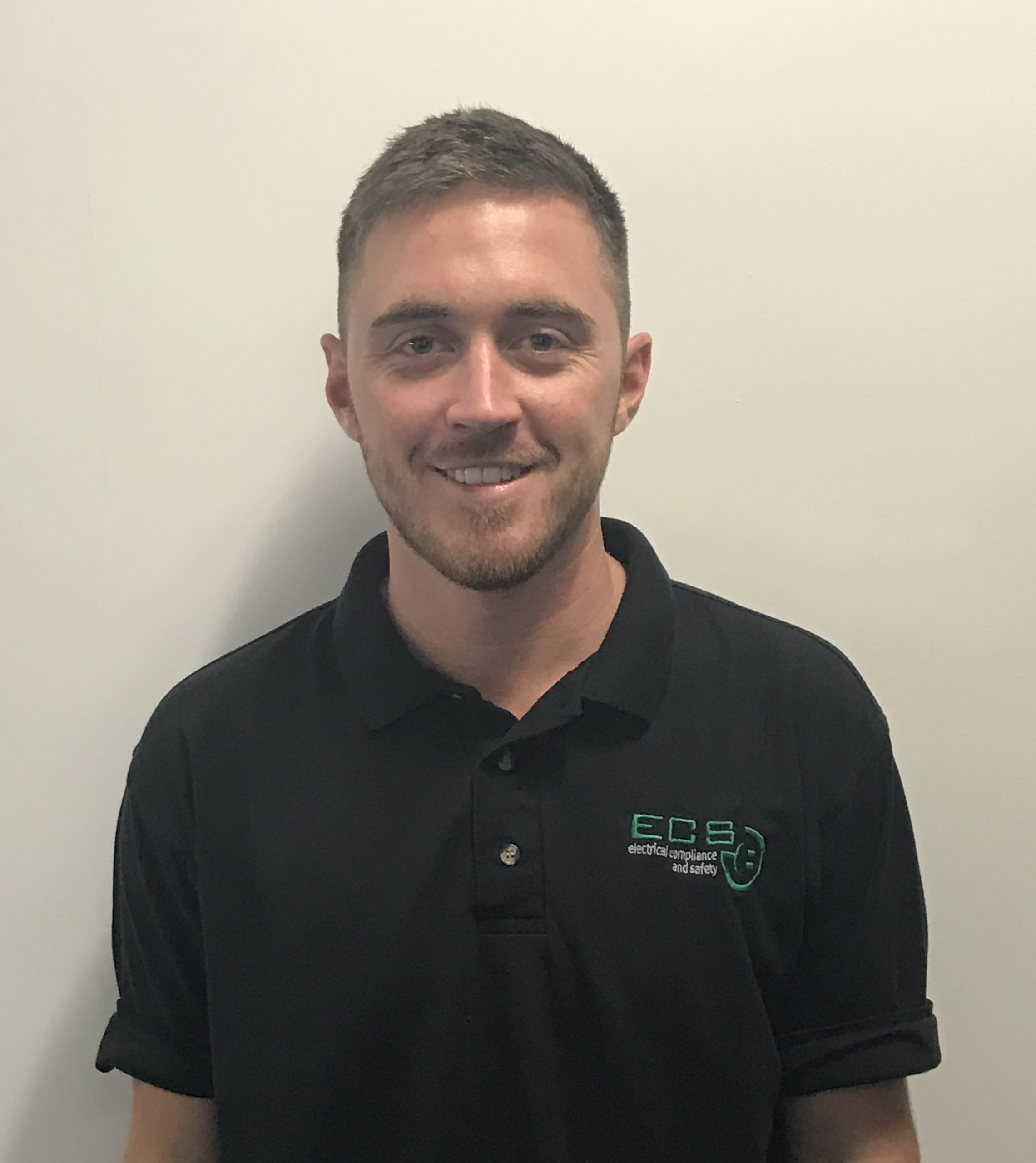 Callum has worked with ECS for three years now and will qualify this year as an Electrical Engineer.
We feel very privileged to have employed Callum and we know that he will make a fantastic Electrical Engineer. His dedication, commitment and work ethic make him an outstanding member of the team at ECS. He has set the bar high for future apprentices. When we allocate a project to Callum, he delivers 'over and above' expectations.
During his time working for ECS he has gained a significant amount of experience on our social housing, public and commercial contracts. He demonstrates his understanding of our business values through his approach to everything he does at ECS Ltd.
How long have you worked for ECS?
I've worked here for just over 3 years now!
How many years is your apprenticeship and when will you qualify?
My apprenticeship takes just over 3 years, so I will be finished college within the next few months. All that's left to do then is a portfolio and AM2S to complete.
Why did you choose the apprenticeship route and would you recommend it?
I've always had an interest in electrics. My brother was a sparky and I helped him on a couple of jobs. I've known Pete McGowan for a while through family and so when he offered me an apprenticeship, I took him up on it! I would definitely recommend the apprenticeship route to anyone.
What is the best thing about working for ECS?
There's a lot of good people that work at ECS. I've made some great friends over the last three years. I've travelled round the country and been to places I probably wouldn't normally go to.
Which part of your job do you like and why?
I prefer the installation side of the job as it's a bit more hands on. Not being in the same place every day is a big thing for me. I would get bored if I had to stay in the same place all the time. I work with Paul McLaughlin most days; we get on really well (despite him being a Man United fan). I'm also enjoying college; learning the theory and understanding the 'how and why' is great. Being an apprentice means that I can get back out in the field and apply practically what I have learned at college. My college tutor Graham Venning at EAS Mechanical Ltd, Northampton is a top guy.
What part of your job do you least like?
Getting up at 5 o'clock in the morning to drive somewhere miles away or doing a night shift!!
What's your biggest achievement working for ECS?
West Lodge Farm Park (www.westlodgeruralcentre.co.uk) was a big achievement for me. It was my first job for ECS, and it's a big project. We used all different types of containment and cables, so it was great for me to learn a bit of everything. We worked with different trades, so I gained valuable experience of working on a site. I quickly learned the rules of stopping for a cuppa at 10:30am and participating Radio 2 Pop Master.
Where do you see yourself in 5 years' time?
5 years is a long time. It's important for me that I get qualified first, and then I want to get my 2391 (Inspection and Testing). After that, I'd like to be running jobs and then climb the ladder!
What do you think makes a good electrical engineer?
A good electrical engineer is someone who will get the job done precisely and in a safe manner, even if it takes longer than expected. They should never ever bypass safety. A good electrical engineer can walk away from a job knowing they did it accurately, safely and in line with current regulations. Be confident that no one else would come onto site after you and pick any faults in it.
Find out more about www.ecs-group.co.uk or call 01536 650722.