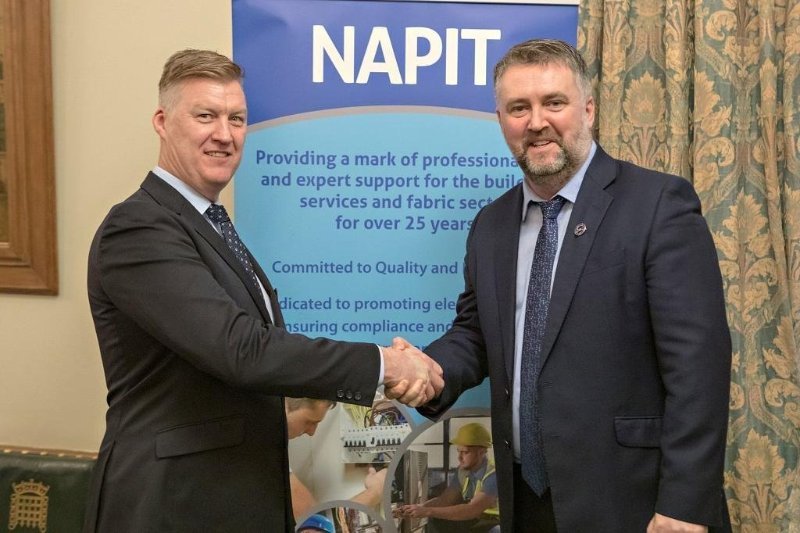 ECS (Electrical Compliance and Safety Ltd) have recently signed up as a member of NAPIT (National Association of Professional Inspectors and Testers).
Last year, ECS carried out Electrical Installation Condition Reports on almost 25,000 properties and this year the number is set to rise again.
By joining NAPIT, we will be able to produce reports in line with the latest regulations, access expert technical support, and take advantage of offers on products and services ranging from test equipment to vehicle hire.
NAPIT Group Chief Executive Mike Andrews said "ECS are a great example of how electrical compliance can be assured on a large scale without any compromise in quality, so we are delighted that they have chosen to join NAPIT. Our membership options are ideal for organisations of all sizes, whether they are large companies or sole traders, giving them a crucial edge in a crowded marketplace by helping them to prove their commitment to high standards."
NAPIT are the perfect partners for our business. They share our commitment to customer satisfaction and ongoing improvement and are well-recognised as a mark of quality in the industry. We look forward to growing our working relationship with NAPIT as they continue to push for improvements to be made to electrical safety.
To find out more about the services that ECS provide for the social housing, public and commercial sectors, please visit our website www.ecs-group.co.uk or call us on 01536 650722.