ECS GROUP (Electrical compliance and safety) opens new office in Glasgow
Award-winning, UK wide electrical contractor opens a new office in the old Glasgow area of Port Dundas.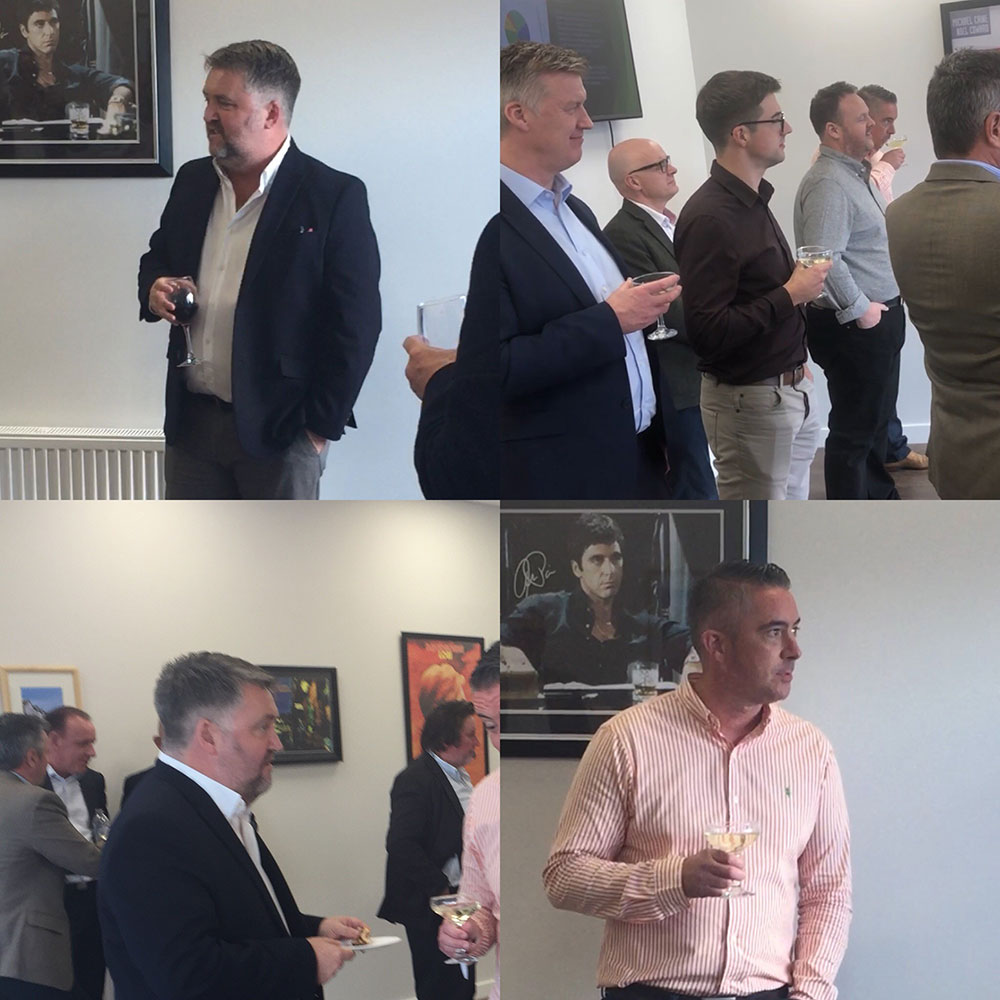 ECS Group (Electrical Safety and Compliance), an award-winning, UK wide electrical contractor have recently opened a new office in the old Glasgow area of Port Dundas. The location is perfect for easy access to Glasgow's vibrant city centre and the city's modern motorway system to all parts of central Scotland.
The ECS Group employs over 125 compliance and testing professionals across the group and offer UK-wide services. Head office is based in Corby, Northamptonshire, with other offices in Brighton and Widnes.
On Thursday 20th June, ECS welcomed guests including local MPs, councillors, local authorities, housing associations and local community projects to their new office opening and launch of ECS Scotland.
Peter McGowan, Managing Director of ECS Ltd (and shareholder and Director of Radisson Red Glasgow Rocks Basketball Club) confirmed that for the ECS Group to carry out high-volume electrical testing work throughout Scotland, it is imperative that they have a strong local presence, in order to deliver complete support across all Scottish contracts.
"We pride ourselves in providing an outstanding service on all contracts we service, whether it's electrical compliance or water hygiene services. Our emphasis is on achieving very highest safety and compliance standards, increased efficiency and to pass cost savings on to our clients. To do this successfully, we need to be firmly embedded in Scotland."
Expansion into Scotland was the logical next step for ECS Group who recently acquired Total Environmental Compliance (TEC), a water hygiene and legionella consultancy.
David Low, Chairman of ECS Group said, "We are delighted to be opening an office in one of the UK's most vibrant cities, we look forward to forging strong relationships in the local community. We hope to create a number of new jobs in the area and we look to the future with confidence."
Both companies (ECS Ltd and Total Environmental Compliance) will be providing services to the social housing, public and commercial sectors in Scotland.
Visit www.tecompliance.co.uk to discover more about our water safety and legionella consultancy.