ECS Group Shortlisted as a Finalist at Northern Housing Awards 2021
ECS Group Proud to be Shortlisted in the 'Contractor of the Year 2021' Award Category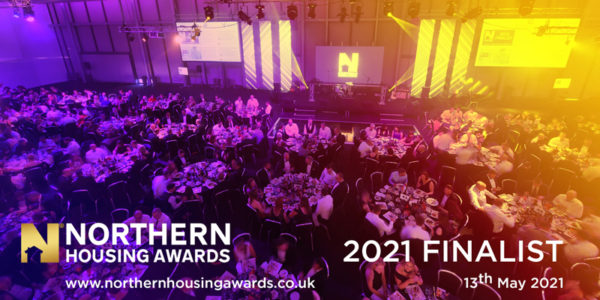 Fantastic news for ECS Group, recently shortlisted in the 'Contractor of the Year' award category for the Northern Housing Awards 2021.
With last years ceremony cancelled due to the the Coronavirus, Northern Housing Awards are back on this year, albeit virtually!
The Northern Housing Awards 2021 brings together the best of the housing industry in the North and allows us to celebrate all the affordable housing providers and their supply chain.
Other finalists in our category are:
Casey
Connolly Ltd
Electrical Compliance & Safety Ltd
J Tomlinson Ltd
Jackson Jackson and Sons Limited
Lantei Ltd
Liberty
Mulbury
Tolent
Total Environmental Compliance
ECS are more than an electrical contractor. We are electrical asset managers, bringing compliance and technology together, striving to go beyond compliance for our clients and their tenants. Our ethos is to deliver high-quality customer focused service.
We have successfully completed tens of thousands of electrical inspections in the North of England, gaining vast knowledge and insight into the common situations, faults and repairs encountered in social housing contracts. Insight and knowledge gathered, allows us to ensure all engineers are fully prepared and equipped for each contract.
We offer expert advice and cost-effective solutions to our clients on how to manage and maintain electrical installations in the most economical way, so that they can achieve building compliance and safety.
We wish all the finalists in each category the best of luck for May 13th.