ECS Ltd. Proud to Sponsor Glasgow Rocks Academy 'Avengers' and 'Bulldogs' Teams.
With the class of 2019 underway, ECS Ltd. are pleased to announce further news about this fantastic initiative.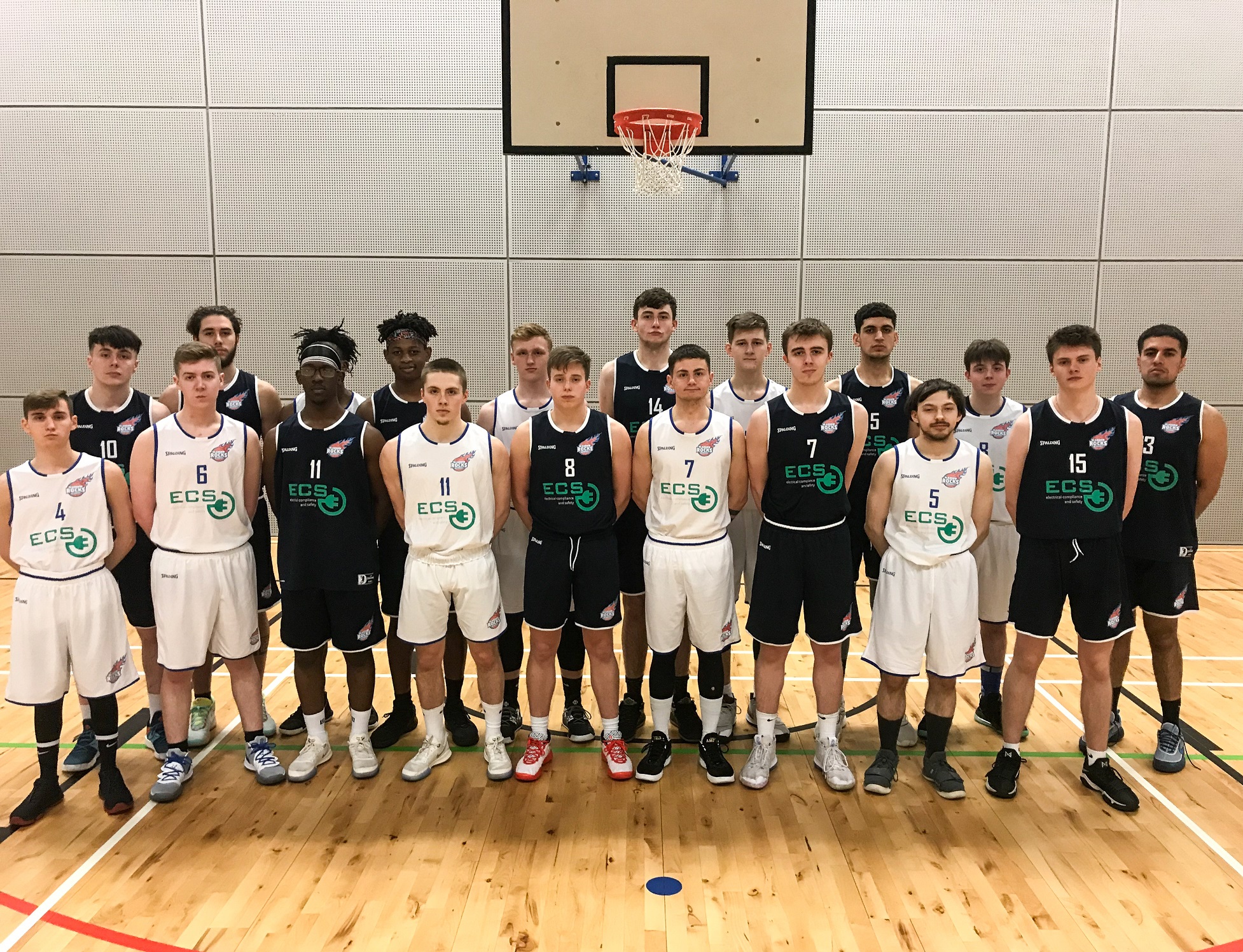 Earlier this year, ECS Ltd announced they were proud headline sponsors for the Glasgow Rocks Academy. With the class of 2019 underway, ECS Ltd. are pleased to announce further news about this fantastic initiative.
The Rocks Academy was founded in 2018, under Academy Director Gareth Murray (GB international and captain of the Glasgow Rocks), forming a partnership with Glasgow Kelvin College in 2018.
The premise of the Rocks Academy, is to keep young people in education through basketball, combining an individual Rocks basketball programme with a range of full-time courses provided by the college.
ECS Ltd. are thrilled to be sponsoring this programme. Peter McGowan, Managing Director, ECS Ltd. said, "We signed up to this inspirational initiative earlier this year, it is so exciting for us to see how the GKC Rocks Academy is growing and the students are making such great progress, both on the court and in the classroom. We look forward to seeing the future success of the Avengers and the Bulldogs players."
Students attend college and carry out their chosen studies, alongside a basketball programme. Rocks Academy students receive up to three hours a day of individual and team concepts alongside an individual structured strength and conditioning programme.
Academy Director, Gareth Murray commented, "The Academy offers young people the opportunity to stay in education whilst at the same time having the structure of a semi professional sports programme." He continued, "With 2 teams currently playing in the Senior Local Men's league, we are now looking to introduce a ladies programme in the future".
Owner and Director of The Glasgow Rocks, Duncan Smillie added, "Our academy partnership with Kelvin College is now enhanced by the sponsorship from Peter McGowan and his team at The ECS Group. You often meet organisations that talk about having a strong social conscience then you meet others that actually back that up with investment such as this, we are super excited about this partnership and it allows us to do more for the 20+ young guys that are in our academy." 
ECS Ltd. opened a new office in Glasgow earlier this year and are proud to be supporting the local community and helping young adults succeed.
Season Tickets are available for The Radisson Red Glasgow Rocks 2019/20 BBL Season – more information can be found at https://www.glasgowrocks.co.uk/shop