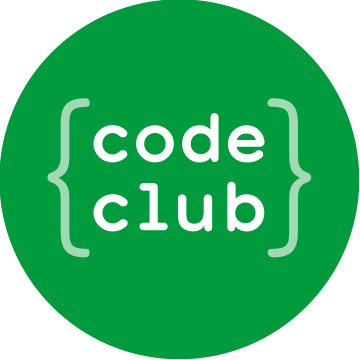 At ECS (Electrical Compliance and Safety Ltd), we are committed and passionate about continual software and technology development. A combination of our dedicated ECS team of electrical compliance experts and our bespoke software, has helped us become a leading electrical compliance and safety contractor throughout the UK.
Our bespoke software and App have been specifically designed and developed for managing and delivering a high-volume electrical inspection programme from beginning to end, with a comprehensive audit trail for every stage of the process.
Continual software development and improvements at ECS, along with a national shortfall in programmers, has highlighted to us the importance of supporting and helping to nurture the next generation of future software developers.
Earlier this year, ECS Ltd were very proud to become a sponsor for a local volunteer run Code Club in Corby, Northants.
Code Clubs were set up across the UK when the government highlighted the need for a push of STEM (Science, Technology, Engineering and Maths) ambassadors to give children industry role models to aspire to.
The Code Club based at Corby Library, has been running with volunteers since March 2017 and is aimed at 8-13-year olds. The club expands on what the children learn in school in a fun and creative environment. Children take part in coding competitions using resources from Microsoft, Google and MIT to develop their programming skills.
Ryan McPherson, one of our expert software engineers is now running the sessions alongside volunteers and staff without a programming background. He has become an invaluable resource to the group.
Ian Loveland, Co-ordinator of the Code Club said, "We usually teach Scratch, though we are now beginning to introduce the children to physical computing using BBC Micro:bits. It means that children are using concepts associated with computer science like variables, algorithms, loops and sequencing (whether they know it or not). However, staff and volunteers so far have no background in programming and limited skills in programming and that poses limitations on our ability to explain aspects of the theory behind what the children are doing. This affects our confidence in being able to help the children go from beginner to intermediate in block-based coding, and no ability to move to text-based coding such as HTML or Python."
He went on to say, "Having an ECS software engineer join the sessions has been really beneficial in helping children improve their programming and problem-solving. It also sets a great example to inspire children with what you can achieve after making that first step, by linking the skills they're learning with how coding is applied in the real world."
Ryan's next initiative to benefit the Code Club is to approach local software companies to 'sponsor' a laptop, encouraging businesses to invest in their future talent pipeline and to raise the profile of the Code Club.
ECS are proud to be part of the work that the Code Club does and to be supporting such a fantastic community initiative. We are thrilled to be part of its future success.
For more information about ECS Ltd, please visit www.ecs-group.co.uk or call us on 01536 650722.