ECS Provide support to local charity The Travers Foundation
Annual Cycling Sportif in Northamptonshire, raised over £3000 for young people in the sports, creative and performing arts.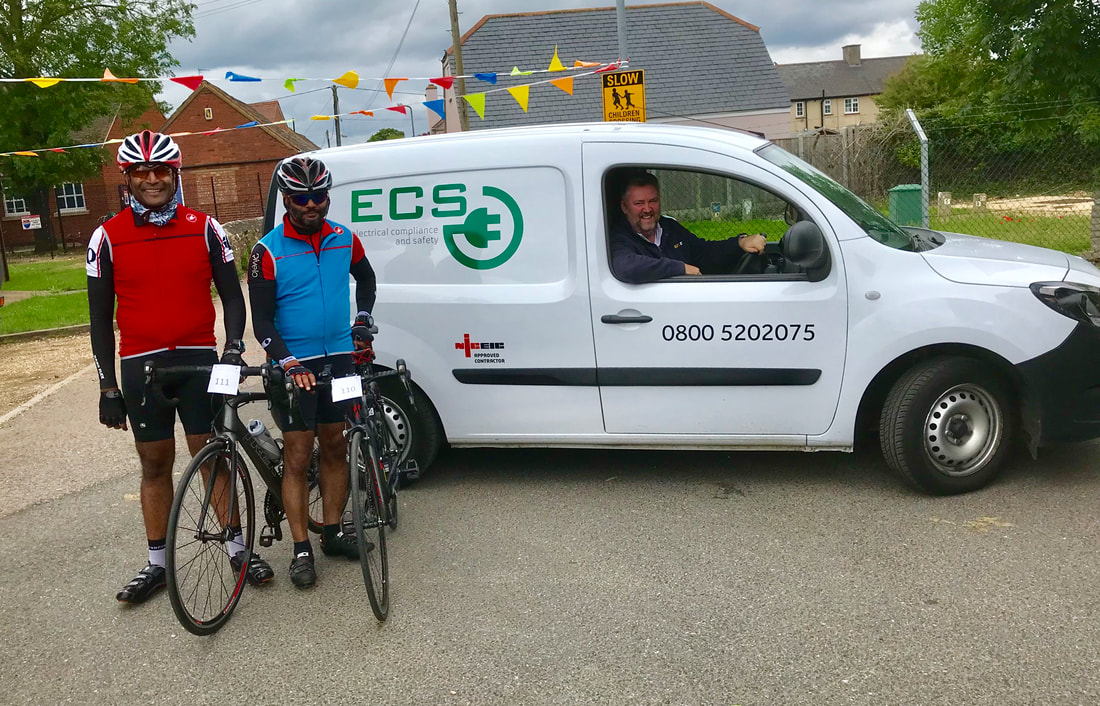 "

I would like to thank the army of willing volunteers who worked hard to create an event they should be proud of.

"
We have supported and provided sponsorship for The Travers Foundation for two years now. Recently, Pete McGowan our Managing Director, provided support in the way of an 'emergency response vehicle' and support to all the riders.
The annual Gretton Charity Sportive attracted almost 100 cyclists of all ability from throughout the East Midlands to enjoy the Northamptonshire & Rutland countryside on Saturday 15 June.
Riders helped raise over £3000 for the charity.
Bruce Donald, Trustee and Event Director said "We were so lucky to enjoy a dry sunny morning after a week of rain. This attracted a bumper turnout. Everyone was very complimentary of the challenging course with spectacular views as well as the friendly atmosphere and the barbeque that followed. The event was a resounding success and is now well set as a popular annual event. I would add special thanks to Elecosoft for providing drinks bottles and sweets to all the riders and to Electrical Compliance and Safety Limited (ECS) for providing our support and rescue vehicle, ensuring the safety of all riders."
Terry Forsey, Chairman of The Travers Foundation added "I would like to thank the army of willing volunteers who worked hard to create an event they should be proud of. Everyone at The Travers Foundation is a volunteer so every penny raised will go straight to helping local young people achieve their dreams in Sport, the Creative and Performing arts."
Keep up the good work The Travers Foundation. www.travers-foundation.org.uk