ECS Group Support UpsnDowns as they Cycle 'Around the World'
This year, all but one of UpsnDowns major annual fundraisers has been able to go ahead.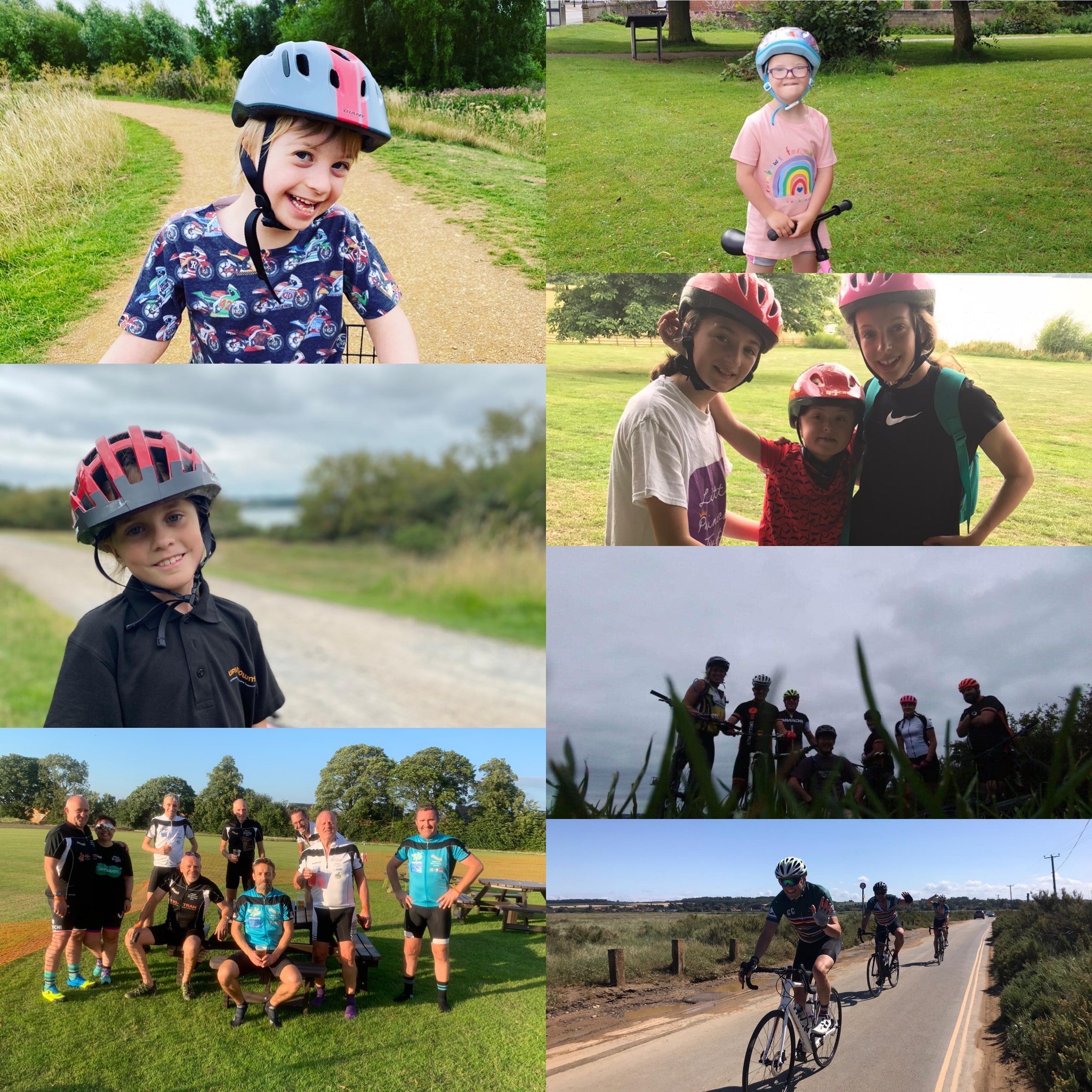 "

Peter McGowan, Group CEO said, "We fully understand how tough it is for local charities at this present time. It is not easy when your major fundraisers are postponed or cancelled, so it is a pleasure to be able to provide sponsorship to UpsnDowns for their only large fundraiser this year."

"
For the last few years, ECS Group have provided sponsorship to UpsnDowns, a Northamptonshire based charity that supports 46 families and children with Down's syndrome.
This year, all but one of UpsnDowns major annual fundraisers have been cancelled or postponed. It has been a very difficult few months, with members shielding until very recently because their children are clinically extremely vulnerable and have been in isolation because of underlying medical conditions.
All families have been supported since the start of lockdown and have been receiving fully funded weekly fresh produce deliveries from UpsnDowns.
The charity income relies on fundraising and sponsorship throughout the year. This year, due to Coronavirus, organisers decided to go ahead with the annual cycling sportif, but for obvious reasons, this couldn't be the usual gathering of over 100 cyclists.
Instead, the organisers decided to make the event 'virtual' and aim to cycle a combined 18,000 miles around the world following latitude 52 degrees north, where Earls Barton (the usual start/finish venue) sits.
For 10 days, from Friday 17th July until Sunday 26th July, over 200 cyclists (including lots of families for the first time ever), got on their bikes, trikes and scooters to cycle around the world. This was the highest number of riders that had ever participated. Over £12,500 has been raised. Again, another record for the event. The organisers, in their most optimistic moments, had never predicted such a positive outcome.
ECS Group are very proud to support UpsnDowns and provide sponsorship for this event.
Peter McGowan, Group CEO said, "We fully understand how tough it is for local charities at this present time. It is not easy when your major fundraisers are postponed or cancelled, so it is a pleasure to be able to provide sponsorship to UpsnDowns for their only large fundraiser this year." He went on to say, "We know how important it is for the charity to be able to continue providing fully funded services to their members during this time."
To find out more about UpsnDowns and the work they do in Northamptonshire, visit www.upsndowns.co.uk