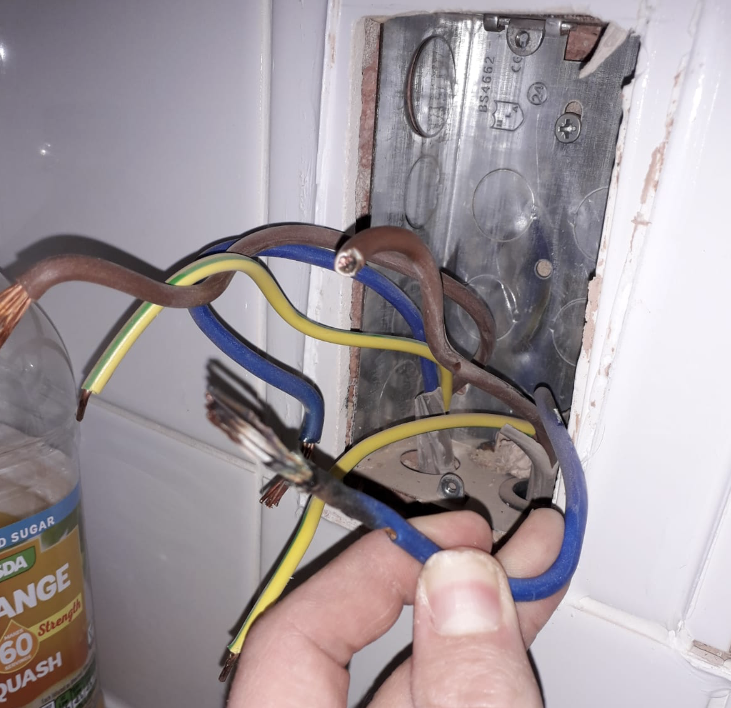 Evidence shows that faulty electrics and electrical appliances can pose a serious threat.
Regular Electrical Testing EICRs prevent injuries and save lives. Last year ECS (Electrical Compliance and Safety) carried out over 23,000 EICRs on social housing properties; keeping tenants and their families safe at home.
During an EICR, the consumer unit (or fuse board), wiring and electrical accessories are thoroughly tested and inspected for faults or deviations from the Wiring Standards.
In our experience, one of the most important inspections, never to be overlooked during the EICR is a visual inspection.
Why is visual inspection so important?
Visual inspections are necessary because they can reveal a wide range of potentially dangerous faults.
Not all faults within an electrical installation can be found by testing alone, visual inspection makes up a large percentage of the process. Ideally, 100% external visual inspection should be carried out on all installation accessories, checking for physical damage to sockets and switches to ensure that nothing is cracked or broken therefore exposing potential danger.
Whether your property is domestic, public or commercial, as part of regular inspections and prior to any testing, visual inspections must be undertaken to check the following:
The electrical intake (i.e. where the electricity enters the property)
The consumer unit
The main protective bonding (which connects the utilities pipework with the electrics in a property)
Any fixtures and fittings (light fittings and sockets)
The condition of wires and cables.
As standard, an internal visual inspection of accessories and fixtures is carried out on every inspection and test (EICR), this is a 20% sample check of the installation. The rule of thumb is that further visual investigation should be carried out if any issues are found during inspection.
For example, if you have 10 spotlights, we are required to visually inspect a minimum of 2 of them (20%). If, of those 2 spotlights, we find an issue, then the inspection process should increase to 30-40 %. This continues until the engineer is satisfied that there are no hidden issues remaining.
It is often found that part of an installation has been installed by the same person, if a problem is found with loose connections or poor termination etc., this can highlight more potential issues. Therefore, when found, ECS would always increase the inspection percentage.
Older electrical installations have less socket outlets than installed nowadays and with an increasing demand for electrical goods over the past 20 years, these may be ill equipped to cope.
During the visual inspection stage, we pay careful attention to installations that have extension leads and multi-plugs throughout; some of which could be causing a potential overload to the socket itself.
Communication is also a key part of the process; it is always a good idea to ask the home owner/tenant whether they have noticed any ongoing issues as they will notice more than anyone if something is not working properly or is damaged.
Important: Regular visual checks can be carried out by anyone, whether you are a manager at a work place or around your own home. Any damaged equipment or accessory should be noted and reported to the appropriate person for remedy. Don't wait until the next official inspection process!
Our priority at ECS is to keep tenants safe and properties compliant.
ECS is an ESPO and Fusion 21 registered supplier with over 20 years' experience delivering inspection, test, certification and remedial services, with an emphasis on achieving high standards, efficiency and cost savings.
If you would like to discover more about ECS Ltd and the work we do in the social housing, public and commercial sectors, please get in touch with us on 01536 650722 or visit www.ecs-group.co.uk