New Standards of Electrical Safety become a Legal Requirement in the Private Rental Sector
New legislation that came into force July 1st, 2020, introduces new and higher standards of electrical safety in the Private Rented Sector.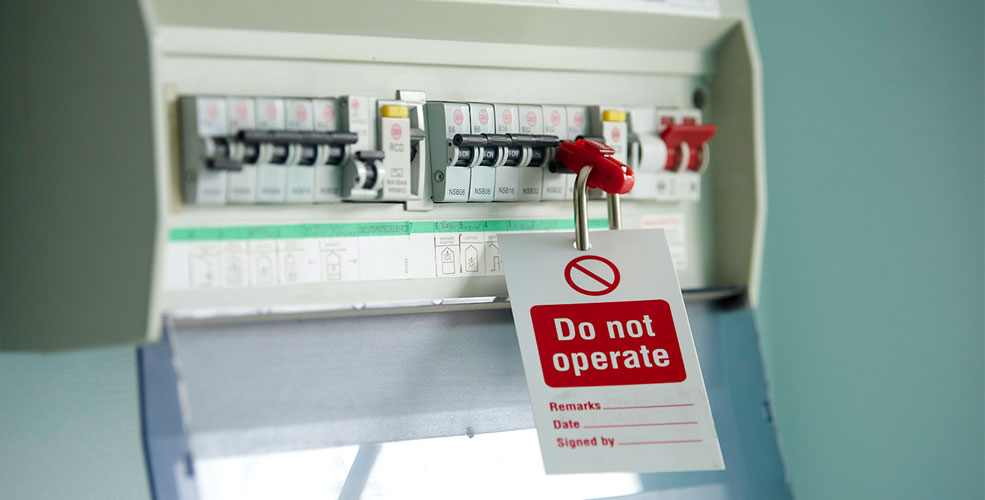 Many landlords in the private rented sector are already committed to providing safe and secure homes for their tenants. A high percentage of them already use qualified electricians to carry out regular electrical inspections in their properties. However, not all private landlords are so diligent, and many properties have unsafe electrical installations, putting their tenants in danger.
The Electrical Safety Standards in the Private Rented Sector (England) Regulations 2020 require landlords to have an Electrical Installation Condition Report (EICR) carried out every 5 years, and places a continuous duty on landlords in England to maintain their property to the electrical safety standards and to be able to provide a report to prove that it was carried out by a qualified person. Properties must meet the 18th Edition of the Wiring Regulations.
Inspection Deadline Guidance
If you are renting out a property in England and the tenancy was entered into on or after the regulations came into force (1 June 2020), then from 1 July 2020 you will be required to have an electrical inspection and a report on the condition of the property (EICR) performed by a qualified person.
Renewals in this case include statutory periodic tenancies that are created at the end of a fixed term on or after this date.
For pre-existing tenancies, you will need to have an EICR performed on all existing tenancies before 1 April 2021.
If you have a lodger or you are letting out the property on a long lease (7 years or more) you are not required to have an EICR performed.
Who Needs a Copy of an Electrical Installation Condition Report (EICR)
The standard EICR lasts 5 years but this can be shorter so you should replace it as often as needed to ensure it remains valid.
The Electrical Safety Standards in the Private Rented Sector (England) Regulations 2020 set out several different requirements around providing copies of the EICR to relevant people:
The EICR must be given to all the tenants before they occupy the property.
When you replace the EICR you must provide them with a copy of the new report within 28 days of the inspection.
If a tenant requests a copy of the EICR in writing, you must also provide them with one within 28 days.
Where the local authority requests the EICR you must provide them with a copy of it within seven days or face potential penalties.
Any prospective tenants who request a copy in writing must be provided one within 28 days.
How can we help?
ECS provide an Electrical Testing service completed in accordance with BS7671 (18th Edition) and Guidance note 3 to deliver Electrical Installation Condition Reports.
All our engineers carry a tablet that enables them to collect a fully comprehensive audit trail. We can manage and deliver every stage of an electrical inspection, remedial work, and installation from beginning to end because we understand from a client's perspective that getting it right first time is key to demonstrating value for money.
Our engineers also capture important information on current installation condition for more efficient maintenance planning and can undertake installation, replacement and maintenance work when needed.
Our experienced electrical team, already working in the private rental and social housing sectors, provide an efficient, cost effective, reliable, and respectful service to support you and your tenants. We have over 60 electrical engineers out on the road at any time across the UK, with offices in Corby, Manchester, Nottingham, and Glasgow.
Take a look at what our clients say about us www.ecs-group.co.uk/testimonials
Get in touch with us to discuss your electrical testing requirements for your properties on 01536 650722 or email info@ecs-group.co.uk.